BPN – BES PROFESSIONALS NETWORK
"At the Table with Dr. Assem Allam and Professor Magdy Ishak Hannah"
Up close and personal with inspiring Egyptians who made their way to the top of the Power List…
What does the Queen of England have in common with Hull Football Club, the Chain of Hope Foundation in Aswan and Pressure Stockings? Curious? Join the exclusive dinner table of Dr. Assem Allam and Professor Magdy Ishak Hannah, two of the most influential businessmen around and hear their inspiring stories directly from the horse's mouth.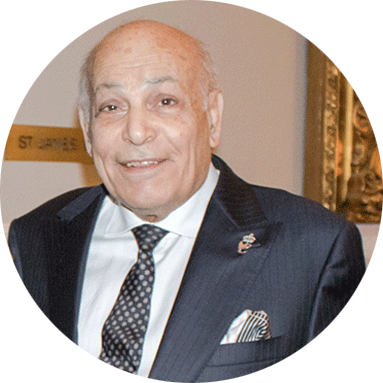 Dr. Assem Allam, the gutsy businessman came to the UK in the early 70's, escaping political prosecution in Egypt and having less than £20 in his pocket. Fast forward to 2010 and Allam's name is the 45th on Britain's Top 100 Entrepreneurs, having established Allam Marine as one of Europe's largest manufacturers of generating sets, Allam won many awards including the Queens Enterprise 2006 and again in 2010. Being a graduate himself, he donated £1.5m to the University of Hull to establish a new bio-sciences research centre. He funded the "Allam Medical Building" in Hull, opened by HM the Queen in 2017 and voted best in the UK by The Guardian. His donations to the medical field continues with a new state of the arts Diabetic clinical & research centre and another centre for Endoscopy & digestive diseases. In 2010 Allam bought Hull City Football Club and making bold decisions he placed the club on the map gaining plenty of media attention. Assem lives in Hull and is considered one of the most influential and generous business figures in the UK.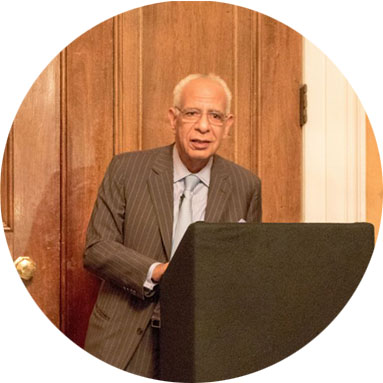 Professor Magdy Ishak Hannah is a health care entrepreneur with outstanding track record in wealth creation. Graduate of Ain Shams Medical School in Egypt, he trained in the UK as an Orthopaedic and Spinal Surgeon. He pioneered work on lower limb graded pressure stockings,currently used worldwide in all types  of surgeries. He was instrumental in the adaptation of ISO 9001 in healthcare accreditation, and was nominated as an Honorary Companion Charter at the Institute of Management.He was made Freeman of the City of Glasgow for his civic contributions, including work as a senior adjudicator in disputes between government and private healthcare providers in the UK.His business smarts were palpable as the founder and former CEO of Covenant Healthcare Group, and currently being the Executive Chairman of Optiv Group. Over the last few years, Ishak played an instrumental role in the creation of The Chain of Hope Foundation jointly with Professor Sir. Magdi Yacoub bringing life-saving heart treatments to children in developing countries.
The evening will be moderated by Dina Soliman –Pedersen, a long-standing BES board member. She is the founder and Managing Director of Brand and Marketing consultancy; Brand Full.
DATE: Friday, 13th September, 2019
TIME: 1830 -2130
VENUE: Rocklin Room at the Haymarket Hotel, London 1 Suffolk Pl, London SW1Y 4HX
TICKETS: £75 for BES members, £85 for non-members. Includes 3 course dinner & drinks
BOOKING: ONLY 20 seats are available. To book your place email secretary@britishegyptiansociety.org.uk and/or dina@brandfull.co.uk
There will be plenty of opportunity to ask questions and network. NOT TO BE MISSED!!