BES was set up in 1990 to further British Egyptian relations outside politics. We hold regular public meetings, lectures, debates and events in the UK in support of this aim and we often contribute grants in support of Egyptian scholars of Egyptian museum specialists and conservators on attachment to the British Museum. Our mission is to exchange ideas and knowledge, and to improve understanding, of the history, culture, arts, music, literature, religions, beliefs and practices of Egypt.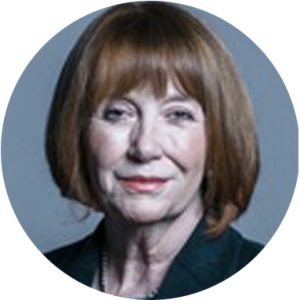 The Rt. Hon. Baroness Symons of Vernham Dean Chairman of the British Egyptian Society
The Rt Hon Baroness Symons of Vernham Dean, PC, is a senior Labour Member of the House of Lords and a former Deputy Leader of the House of Lords. Her ministerial career began in 1997 and continued to 2005 when she made the decision to step down. Baroness Symons has a wide range of experience, in particular in the Middle East. As well as chairing the British Egyptian Society, she is Chairman of the Arab British Chamber of Commerce, President of the Saudi-British Joint Business Council, President of the British Export Authority and is on the Board of Trustees of the British University in Egypt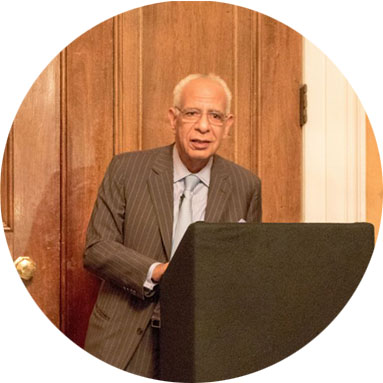 Professor Magdy Ishak-Hanna, FRCS, CCIM, FRSM Vice Chairman of the British Egyptian Society
Prof Magdy Ishak was born in Egypt, and he currently lives in London. He graduated from Ain Shams Medical School in Egypt and was trained as an Orthopedic and Spinal surgeon in the United Kingdom. During his Medical career he pioneered the work on lower limb graded pressure stockings which reduce the risk of DVT and Pulmonary Embolism, currently these stockings are used worldwide in all type of surgeries.
Prof Ishak was instrumental in the adaptation of the ISO 9001 in healthcare accreditation, he was chosen by his peers as an Honorary Companion Charter Institute of Management, he also teaches Healthcare Economics to MBA students and he was made Freeman of the City of Glasgow for his Civic work. He is a senior judicator in disputes between government and private healthcare providers in the UK. Prof Ishak is one of the early participants in PPP and has three major projects with the British National health service including the Neuroscience Institute in Preston University.
Prof Ishak is the Vice Chairman of Magdi Yacoub Foundation, Chairman of the Egyptian Medical Society-UK, Vice Chairman of The British Egyptian Society, he is member of the IoD, and the Supervisory Board of London Middle East Institute London University. He is former founder and CEO of Covenant Healthcare Group, currently he is the Executive Chairman of Optive Group.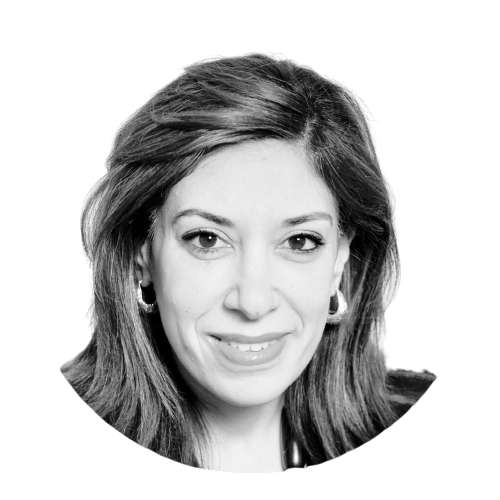 Mrs Dina Soliman - Pedersen Member of Board of Trustees
Dina Soliman-Pedersen is the founder and MD of BrandFull a young brand, marketing and innvovation consultancy. With an international career, she held senior positions, built and scaled brands across multiple markets, leading multi-disciplinary teams from FTS 100 companies to start-ups. She believes there's too many logos out there yet few distinctive brands with true meaning, personality and loyal following. Dina has been a speaker, moderator and a panellist in global and European forums. She completed a Certification in Disruptive Strategies in Digital Marketing from Said Business School, Oxford University She also holds an MBA with distinction from Georgia State University in the US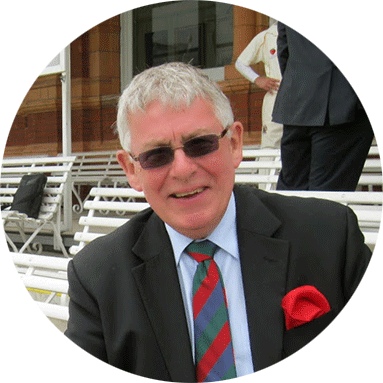 Mr. Noel Rands Honorary Secretary and Member of Board of Trustees of the British Egyptian Society
Was the Midland Bank Group Representative, Middle East, based in Cairo from October 1980 to November 1984. During his time there he became Chairman of the British Community Associationand Chairman of Cairo Players, during which time he was shot by Lady Weir, the British Ambassador's wife as he was being stabbed by a member of the British Council; there's acting for you! He became Secretary of the British Egyptian Society, at the request of the then Chairman, Sir Michael Weir, on 23rd May 2003. Currently he is Treasurer of the Ramses Wissa Wassef Exhibition Trust and a Trustee of the HMS Whimbrel Trust.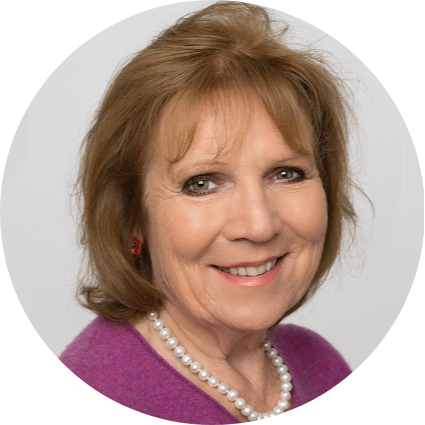 Jennette Bradbury Honorary Treasurer and Member of Board of Trustees
Jennette lived in Hong Kong for several years with the Ghurkas in Sek Kong and spent over 9 years living in numerous parts of Germany, before and after the collapse of the Berlin wall and eventually through unification.
Jennette has been involved in Egypt since 2002 and accompanied many bilateral trade delegations to Egypt from UK. Jennette fully understands the complexities of working and doing business in Egypt and is a regular visitor but her roots are firmly in UK.
Miss Anna Hodson Pressinger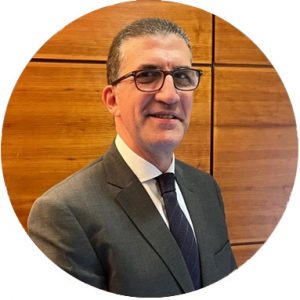 Honorary President, His Excellency the Egyptian Ambassador to the United Kingdom Sherif Kamel
Ambassador Sherif Kamel graduated from Ain Shams University in Cairo in 1991, with a BA in Civil Engineering.
Ambassador Kamel joined the Ministry of Foreign Affairs in 1993, and assumed different posts in Egypt's missions abroad, starting with the Delegation to the United Nations in Geneva (1997-2001), as well as the Embassy in Washington DC (2005-2009), then was appointed as the Deputy Chief of Mission at Egypt's Embassy in New Delhi (2012-2016). He served as Egypt's Ambassador to The Hashemite Kingdom of Jordan (2018-2021), and is currently Egypt's Ambassador to the United Kingdom of Great Britain and Northern Ireland since December 2021. He is married with two sons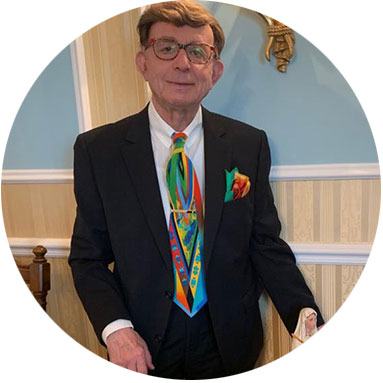 Honorary Patron and Founding Member – Dr. Ahmed El Mokadem
Born in Egypt in 1941 and moved to the United Kingdom in 1963. Dual nationality (Egyptian/British) for 35 years.  Educated in Egypt (BA Econ, 1961 Cairo University), and United Kingdom (Ph.D Econ, 1968 Manchester University).  More than 35 years academic consultancy and business career worldwide. Adviser to many governments in economic policy, oil and defence, including, but not limited to, the US Government,  and the United Kingdom Bank of England, Treasury and Foreign Office, and many governments of oil producing countries. Published and/or supervised many books, articles and research projects on United Kingdom monetary and fiscal policies, North Sea oil, OPEC, and the world oil market. Contributed to the early economic thinking of Margaret Thatcher in the early 1970's. One of the founders of the British-Egyptian Society, is the current Vice-Chairman, a position he has held since the society's inception. A member of many professional and charitable societies. Retired (February 2004) to focus on writing, lecturing, public services and social and charitable work.
Prof. Sir Magdi Yacoub OM FRS
Knighted for services to medicine and surgery in 1991, Professor Sir Magdi Yacoub is a British-Egyptian cardiothoracic surgeon, who pioneered a number of operations to correct congenital heart conditions, and improve heart transplant surgery, and was the first BHF Professor of Cardiothoracic Surgery. Professor Yacoub was born in Belbin, Ashraqya, Egypt and graduated from Cairo University Medical School in 1957, trained in London and held an Assistant Professorship at the University of Chicago. He is a former BHF Professor of Cardiothoracic Surgery for over 20 years and Consultant Cardiothoracic Surgeon at Harefield Hospital from 1969-2001 and Royal Brompton Hospital from 1986-2001. Professor Yacoub established the largest heart and lung transplantation programme in the world where more than 2,500 transplant operations have been performed. He has also developed novel operations for a number of complex congenital heart anomalies. Sir Magdi has an active interest in global healthcare delivery with particular focus developing programmes in Egypt, The Gulf Region, Mozambique, Ethiopia and Jamaica. He is Founder and President of the Chain of Hope charity, treating children with correctable cardiac conditions from war-torn and developing countries and establishing training and research programmes in local cardiac units.
Sir Sherard Coper-Coles KCMG
Sir Sherard Louis Cowper-Coles is a British former diplomat, starting his diplomatic service in 1997. He was Third Secretary and later Second Secretary in Cairo, First Secretary in the Planning Staff of the Foreign and Commonwealth Office, Private Secretary to the Permanent Under-secretary of State, First Secretary in Washington, Assistant in the Security Policy Department of the FCO, Resident Associate, International Institute for Strategic Studies; Head of the Hong Kong Department of the FCO and Political Counsellor in Paris. His first diplomatic mission was in Tel Aviv as the British Ambassador to Israel from 2001 to 2003. He was next appointed ambassador to Saudi Arabia in Riyadh, a post that he held until 2006. Later, He was the Foreign Secretary's Special Representative to Afghanistan and Pakistan in 2009-2010. After leaving the Foreign Office, he worked briefly for BAE Systems as international business development director. He left BAE Systems in 2013 and is now a Senior Adviser to the Group Chairman and the Group Chief Executive of HSBC. His publications include: Cables from Kabul: The Inside Story of the West's Afghanistan Campaign (2012) & Ever the Diplomat: Confessions of a Foreign Office Mandarin (2013)
Founder and Board member of Magdi Yacoub Foundation. Dr Ahmed Zewail is an Egyptian scientist, known as the "father of femtochemistry", he won the 1999 Nobel Prize in Chemistry for his work on femtochemistry and became the first Egyptian scientist who won Nobel Prize in a scientific field. He is the Linus Pauling Chair Professor Chemistry, Professor of Physics and the director of the Physical Biology Centre for the Ultrafast Science and Technology (UST) at the California Institute of Technology. Dr Zewail received a number of prizes for his prominent work in the field of chemistry; he has the recipient of the Order of Merit First Class and the Order of the Nile which is considered the highest Egypt's highest state of honor. Dr Zewail received a bachelor's and an MS degree from the University of Alexandria before moving from Egypt to the United States to complete his PhD at the University of Pennsylvania with advisor Robin Hochstrasser. He completed a post-doctoral fellowship at the University of California, Berkeley with advisor Charles B. Harris.
The Rt. Hon. Lord Patten of Barnes CH PC
Christopher Francis Patten was born in 1944. He was educated at St Benedict's School, Ealing and Balliol College, Oxford, where he read Modern History and was elected a Domus Exhibitioner. In 1965 he won a Coolidge Travelling Scholarship to the USA. Patten began his career in the Conservative Party, serving as member of Parliament for Bath from 1979 to 1992 and joining the cabinet. He was also a former governor and commander-in-chief of Hong Kong, and oversaw its handover to China in 1997. Patten presided over a steady rise in the living standards of Hong Kongers while encouraging a significant expansion of Hong Kong's social welfare system. He is an Honorary Fellow of the Royal College of Physicians, Edinburgh, and Honorary Fellow of Balliol College, Oxford. He served as Chancellor of Newcastle University from 1999 to 2009, and was elected Chancellor of the University of Oxford in 2003. His publications include What Next? Surviving the 21st Century (2008); Not Quite the Diplomat: Home Truths About World Affairs (2005) and East and West (1998), about Asia and its relations with the rest of the world.
Dr. Mostafa Hegazy, is a political strategist who, in 2013, was appointed by acting President Adly Mansour to be his political and strategic adviser. An international expert in strategic planning, Dr. Hegazy has a PhD in engineering and strategic management of crises, from the University of Southern California, where he then worked as a professor of management, strategic thinking and institutional development. He is a founding member of the Institute of Administrative Corporate Governance and a member of the Advisory Committee of the World Bank. He is also a member of the Board of Trustees in the World Conference of the Islamic Development. He founded a centre specialized in strategic thinking and companies operating in the area of governance, corporate and institutional development. His field of work includes providing strategic services for the development of entities and communities. He also had a stint teaching at the AUC's department of politics. He gave an illumining interview on the BBC World Service's "Hardtalk".
Sir Derek Plumbly KCMG a graduate of Magdalen College, Oxford, joined the Foreign and Commonwealth Office (FCO) in 1972 after completing 2 years as a teacher with Voluntary Services Overssas (VSO) in Pakistan. His 1st tour of duty in Cairo was 1977-80 when he was First Secretary Chancery. Later posts included Director of Drugs and International Crime and Coordinator, International Drugs FCO 1996 -1997. He became Director, Middle East and North Africa, FCO 1997 – 2000 and was appointed Her Majesty's Ambassador to the Kingdom of Saudi Arabia 2000-2003. In 2003 the BES gave a reception in London on Sir Derek's appointment as Her Majesty's Ambassador to the Arab Republic of Egypt. He took an active part in our 2006 Conference "50 years since Suez – from Conflict to Collaboration"and just before stepping down as Ambassador he launched the book on the conference in the British Embassy in Cairo in November 2007. After his retirement he was recalled in February 2008 to become the FCO's Chairman, Assessment and Evaluation Commission which covered the division between North and Southern Sudan.
H.E. Mr Amre Moussa became involved in Egypt's foreign policy from 1958, serving as Egypt's ambassador to the United Nations, India and Switzerland for a total of 21 years. He was Egypt's Foreign Minister from 1991 to 2001 and then became Secretary General of the Arab League, stepping down in 2011. He has been critical of Israel's policies towards Gaza and the West Bank and of Western Nations for not recognising the results of the 2006 Palestinian Election. Few have Mr. Moussa's extensive knowledge of all aspects of Middle Eastern politics or are more recognizable and admired on the International stage. Since he left the Arab League he has been a candidate in the Presidential Elections, Head of the liberal Conference Party and co-founder of the National Salvation Front, Head of Egypt's 50 man Constitution Committee and has spoken at the World Economic Forum.
The Rt. Hon. Charles Clarke
Charles Clarke, former Home Secretary and Secretary of State for Education and Skills. He was a member of parliament for 13 years, leaving the Commons in 2010. Since November 2010 he has been visiting Professor of Politics and Faith in the Department of Politics, Philosophy and Religion at Lancaster University and currently is a Trustee of the British University in Egypt. In 2012 Mr. Clarke was a Keynote Speaker at our Education Conference, held jointly in Cairo University and SOAS via a video link.
British journalist, broadcaster, political aide and author, best known for his work as Tony Blair's spokesman and campaign director, followed by Downing Street Press Secretary, for Labour Prime Minister Tony Blair. He then became Director of Communications and spokesman for the Labour Party. Campbell worked again for the Labour Party as Campaign Director in the run-up to their victory in the May 2005 general election. Campbell also acted as an advisor to Gordon Brown and Ed Miliband in the May 2010 and the May 2015 general elections.